ABOUT US
ONE STOP ACCESS TO OVER 120 CINEMA WEBSITES
The Film Cooperative is a network of over 120 independent cinema websites. It offers distributors the opportunity to promote their films in most prominent positions, using sales-driving ads that link directly to booking. Film and lifestyle orientated brands use the network to cost-effectively reach a highly engaged online film audience.
The ads and trailers on this page are for recent campaigns that we have run or will be running shortly. In addition to running the advertising we can also act as a single point of access to these cinemas for distributing trailers, social media assets and leveraging added-value coverage for films and brands.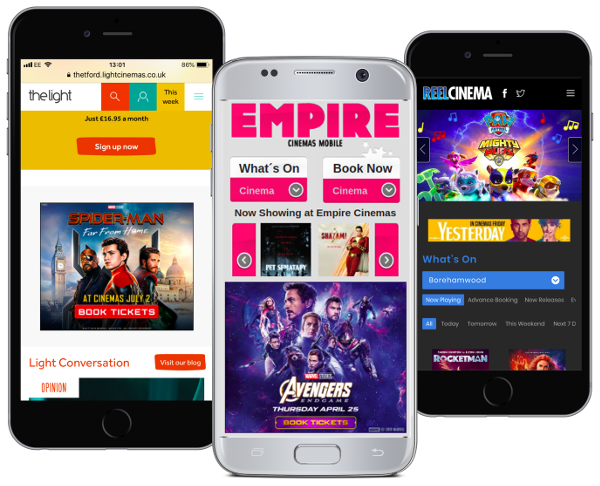 Forthcoming Campaign
In PETER RABBIT™ 2, the lovable rogue is back. Bea, Thomas, and the rabbits have created a makeshift family, but despite his best efforts, Peter can't seem to shake his mischievous reputation. Adventuring out of the garden, Peter finds himself in a world where his mischief is appreciated, but when his family risks everything to come looking for him, Peter must figure out what kind of bunny he wants to be.
Campaign 2
GREED tells the story of self-made British billionaire Sir Richard McCreadie (Steve Coogan), whose retail empire is in crisis. For 30 years he has ruled the world of retail fashion – bringing the high street to the catwalk and the catwalk to the high street. A satire on the grotesque inequality of wealth in the fashion industry, the film sees McCreadie's rise and fall through the eyes of his biographer, Nick (David Mitchell).
INDEPENDENT CINEMA MAGAZINE

We work closely with Onscreen magazine, the leading film magazine for independent cinema.  Onscreen covers many of the same cinemas so you can get your ads into print as well as online.
Published bi-monthly
Print run 100,000 per issue
70+ cinemas covered
Preferential rates when booking OnScreen and The Film Cooperative Network together.
JOIN US
SUPPORTING CINEMA WEBSITES
The Film Cooperative was set up over 5 years ago to provide cinema websites with an additional online revenue stream to complement their onscreen and in-foyer ad revenue.  It provides quality brand ads from market leading suppliers and also higher value campaigns from distributors and film or lifestyle orientated brands who are happy to pay a premium for reaching a known cinema-going audience in a high quality environment.
Unlike most ad serving solutions we are not a faceless algorithm. We have humans to help you implement our service or to talk to in the unlikely event that you have a query.  We are very easy to deal with and offer prompt and regular payment.

NEW CINEMA WEBSITES ARE WELCOME
We're always looking for new cinema exhibitors to join the network – the bigger we are the better we can be!
 julia@thefilmcooperative.co.uk
To download our Media Spec as a pdf document, please click here.