ABOUT US
ONE STOP ACCESS TO OVER 120 CINEMA WEBSITES
The Film Cooperative is a network of over 120 independent cinema websites. It offers distributors the opportunity to promote their films in most prominent positions, using sales-driving ads that link directly to booking. Film and lifestyle orientated brands use the network to cost-effectively reach a highly engaged online film audience.
The ads and trailers on this page are for recent campaigns that we have run or will be running shortly. In addition to running the advertising we can also act as a single point of access to these cinemas for distributing trailers, social media assets and leveraging added-value coverage for films and brands.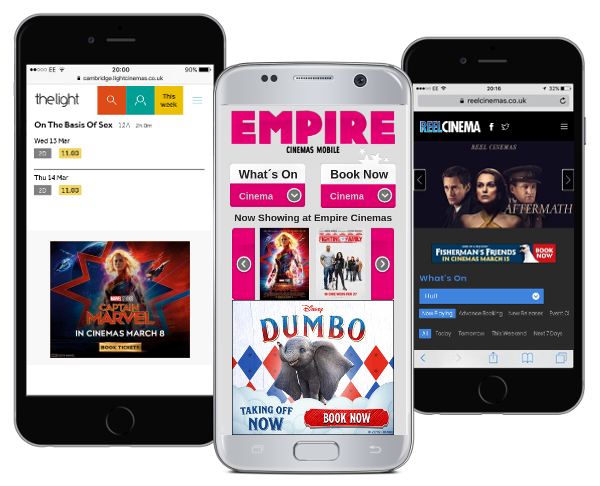 Campaign 1
The Secret Life of Pets 2 will follow summer 2016's blockbuster about the lives our pets lead after we leave for work or school each day.
Illumination founder and CEO Chris Meledandri and his longtime collaborator Janet Healy will produce the sequel to the comedy that had the best opening ever for an original film, animated or otherwise.
Forthcoming Campaign
Oscar® winner Octavia Spencer stars as Sue Ann, a loner who keeps to herself in her quiet Ohio town.
One day, she is asked by Maggie, a new teenager in town (Diana Silvers, Glass), to buy some booze for her and her friends, and Sue Ann sees the chance to make some unsuspecting, if younger, friends of her own.
Campaign 2
Taron Egerton is Elton John in Rocketman.  Based on a true fantasy, Rocketman soars into cinemas this May.
Rocketman is an epic musical fantasy about the uncensored human story of Sir Elton John's breakthrough years, starring Taron Egerton, Jamie Bell, Richard Madden and Bryce Dallas Howard.
INDEPENDENT CINEMA MAGAZINE

We work closely with Onscreen magazine, the leading film magazine for independent cinema.  Onscreen covers many of the same cinemas so you can get your ads into print as well as online.
Published bi-monthly
Print run 100,000 per issue
70+ cinemas covered
Preferential rates when booking OnScreen and The Film Cooperative Network together.
JOIN US
SUPPORTING CINEMA WEBSITES
The Film Cooperative was set up over 5 years ago to provide cinema websites with an additional online revenue stream to complement their onscreen and in-foyer ad revenue.  It provides quality brand ads from market leading suppliers and also higher value campaigns from distributors and film or lifestyle orientated brands who are happy to pay a premium for reaching a known cinema-going audience in a high quality environment.
Unlike most ad serving solutions we are not a faceless algorithm. We have humans to help you implement our service or to talk to in the unlikely event that you have a query.  We are very easy to deal with and offer prompt and regular payment.

NEW CINEMA WEBSITES ARE WELCOME
We're always looking for new cinema exhibitors to join the network – the bigger we are the better we can be!
 julia@thefilmcooperative.co.uk
To download our Media Spec as a pdf document, please click here.